Wanna Start Editing Now? Go to our To Do List!
Welcome to the Database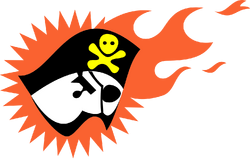 The Jump Database is a wiki about topics relating to Shueisha's various Jump related manga, anime, video games, merchandise and films.
You can help the wiki by making new pages or contributing to the already existing 1,084 pages on the wiki!
Weekly Shonen Jump, commonly referred to as Shonen Jump, featuring the world's most popular and classic manga/anime franchises including Dragon Ball, One Piece, Naruto, and many other popular manga titles, with a chapter and some color spreads each week.
There are many other magazines featuring manga, all published by Shueisha, including Weekly Young Jump and Jump SQ.
Series
Jump Characters
Videos
Featured Article
Social Media
Poll
News
Wiki Related Projects
This is what we need help with on the Jump Database.
Creating Manga Pages
Creating Issue Pages
Creating Author Pages
Creating Videogame Pages
Creating Specials Pages
Creating Character Pages
Creating Film Pages
Updating Manga Pages
Updating Issue Pages
Updating Author Pages
Updating Magazine Pages
Updating Character Pages
Updating Film Pages
Here's the To-Do-List.
Administration Team
Affiliates
Main article: Jump Database:Affiliates